Shopping for items out of sequence
The Spark Driver™ app shows items in an optimized order for easy store navigation, but you can also shop for items in any order you like. 
Once you've arrived at the store, it's helpful to review the Shopping List screen. 
Pressing the START SHOPPING button in the app shows the suggested first item to collect based on the optimized shopping list. Pressing the back arrow to navigate back to the Shopping List screen enables you to select a different item.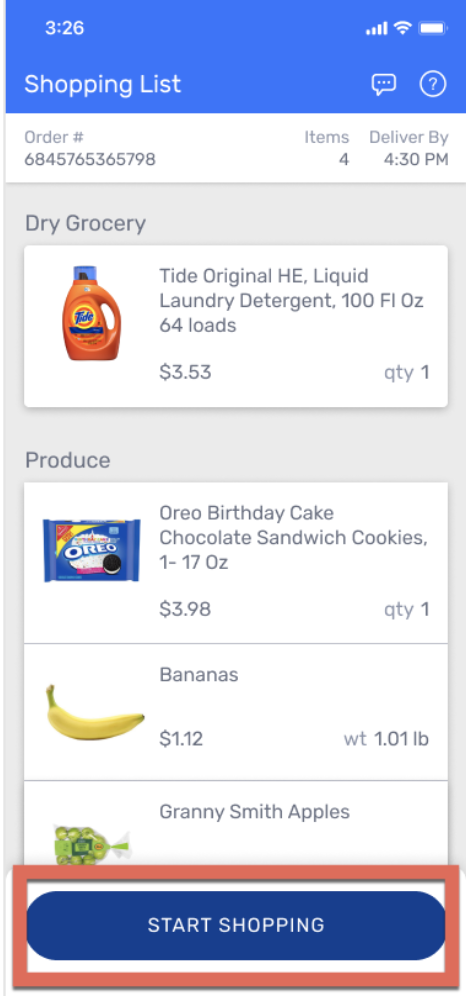 The optimized shopping list will remain available to you throughout your trip. You will be able to return to this suggested order by pressing the RESUME SHOPPING button at the bottom of your Shopping List screen.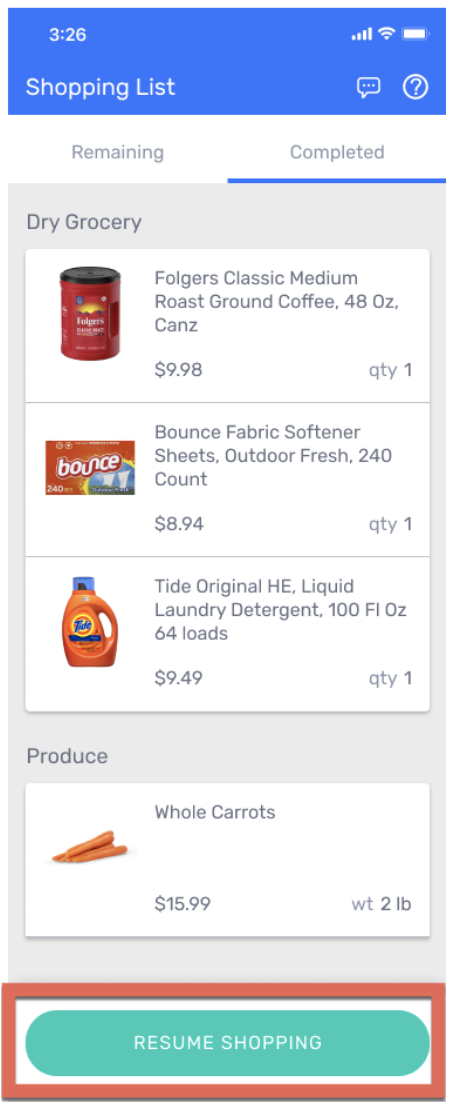 Shopping for items out of sequence offers the flexibility to shop the way you want. If you do decide to shop out of sequence, here are a few helpful tips: 
Temperature-sensitive items such as chilled, frozen, or hot foods are best shopped for at the end of the trip. If too much time passes between shopping these items and the predicted delivery time, the order may be canceled due to concerns regarding food safety.   
Providing a substitution or indicating an item is out of stock is possible by pressing RESUME SHOPPING on your Shopping List screen to redisplay the optimized order sequence on the app. From there, new selections can be chosen. 
Shopping & Delivery offers are available in select zones only.
---
---