Using the Report Issue feature in the app
If you'd like to report an issue with the app, offers, earnings, or send a suggestion, you can follow these steps:
On iOS, press More in the bottom-right, and then press Report Issue from the navigation menu.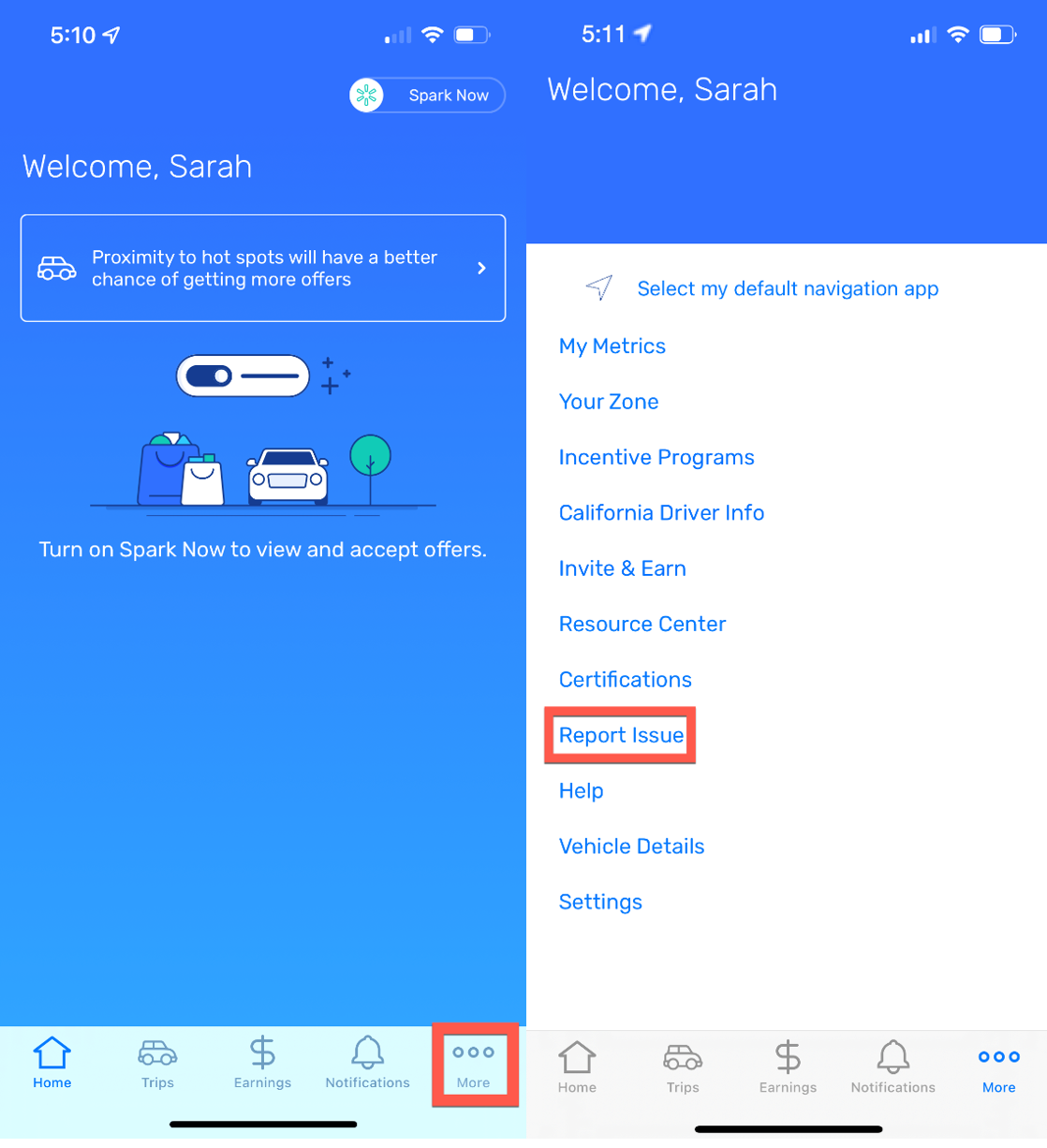 On Android, press the hamburger icon to open the side menu, then press Report Issue.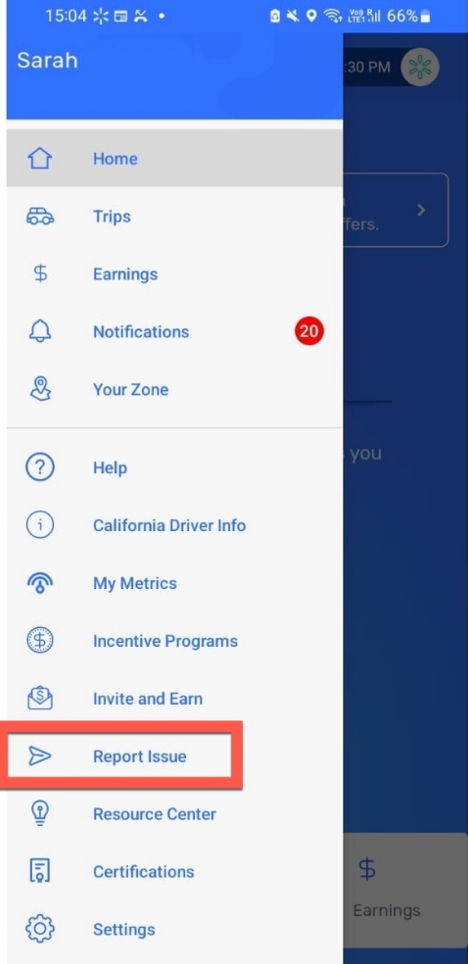 The Report Issue screen displays.
Select a category you are reporting about from the four categories provided.
Select a Specific issue from the displayed list.
Press the OK button.
You may press inside the text box to add a comment. It is helpful to enter as much detail as possible about your issue or suggestion and press the SAVE button.
Press the Camera icon to take a photo of the issue.
If you want to attach a photo, press the Gallery icon to attach a photo from your device's album.
Press the SEND button. A support agent will review the details of your issue and reach out to you if additional information is needed. Reports are typically reviewed in 48 hours or less.
Information about your device, account, and the Spark Driver™ app will be automatically included in your report.
---
---