How to apply for ONE for new drivers
If you're approved to drive on the Spark Driver™ platform, and you would like to sign up for a ONE account, here are some helpful tips to get you started:
Pressing the Earnings Account link begins the ONE application process.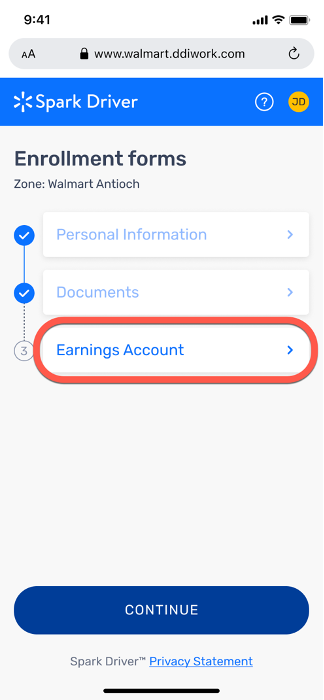 Pressing the APPLY FOR ONE button starts your ONE application.

Pressing the check box authorizes ONE to deposit earnings to your ONE checking account. Pressing the CONTINUE button shares your Spark Driver account details with ONE.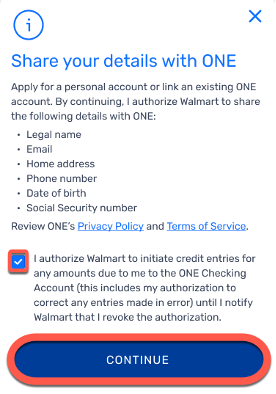 ONE will send you a verification code. Entering the verification code sent via text message, then pressing the Continue button, verifies your phone number. 
You'll be able to review your information that will be shared with ONE to make sure it is correct. Also, you can read disclosures and important information about ONE. After reviewing the screen thoroughly, pressing the Agree and Create Account button creates your ONE account.
Pressing the Back to Spark Driver™ Account button takes you back to the Spark Driver portal showing your account approval status.
A communication will be sent to you via email or text if your ONE account is approved.
---
---